Lifestyle changes and physical therapy can help relieve chronic pain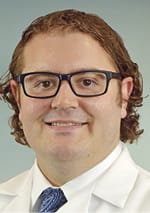 Don't let chronic pain stop you from doing the activities you love. ACMC Pain Management Specialist Theodore Eckman, MD, said that too many people limit their lifestyle because of chronic pain.
"We need to take active steps to deal with the pain. Limiting our lifestyle or moving our bodies to avoid the pain can lead to further health problems," he said. "We've got to determine the source of pain and develop a treatment plan that improves your well-being."
Chronic pain is consistent pain that lasts for more than a few weeks. It can affect the arms, back, legs, neck or spinal cord.
"Since each person's pain is different and their pain tolerance is different, an individual treatment plan is the best way to help patients cope with day-to-day pain," Dr. Eckman said. "Pain management is not about giving you a drug that masks the pain. We start with lifestyle changes and possibly physical therapy, but we will also consider medication or surgery to alleviate the pain."
There are two lifestyle changes that people can make to help reduce some forms of pain.
Staying physically active. Many people avoid physical activity to minimize pain, but exercise releases endorphins, which make us feel better. Resuming normal activity can also help loosen tight muscles and provide quicker relief than staying in bed.
Reducing stress. When we are stressed, our muscles tighten or we grit our teeth. However, when we lessen the stress in our lives, we are more relaxed and better able to react in ways that do not strain our bodies.
Dr. Eckman said physical therapy can also help us relearn how to move a muscle after years of pain.
A warm welcome to our new pain management practitioner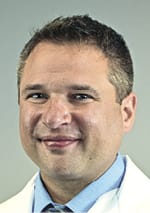 ACMC welcomes Matt DePaul, CRNP, to the ACMC Center for Pain Management.
DePaul earned his nurse practitioner certificate in 2010 from Gannon University and is a member of the American Academy of Nurse Practitioners.
DePaul sees patients full-time at The ACMC Center for Pain Management, 2422 Lake Ave. in Ashtabula.
Categories: Chronic pain