Your heart is the engine for your body; keep it running longer
Community news
|
Tuesday, April 9, 2019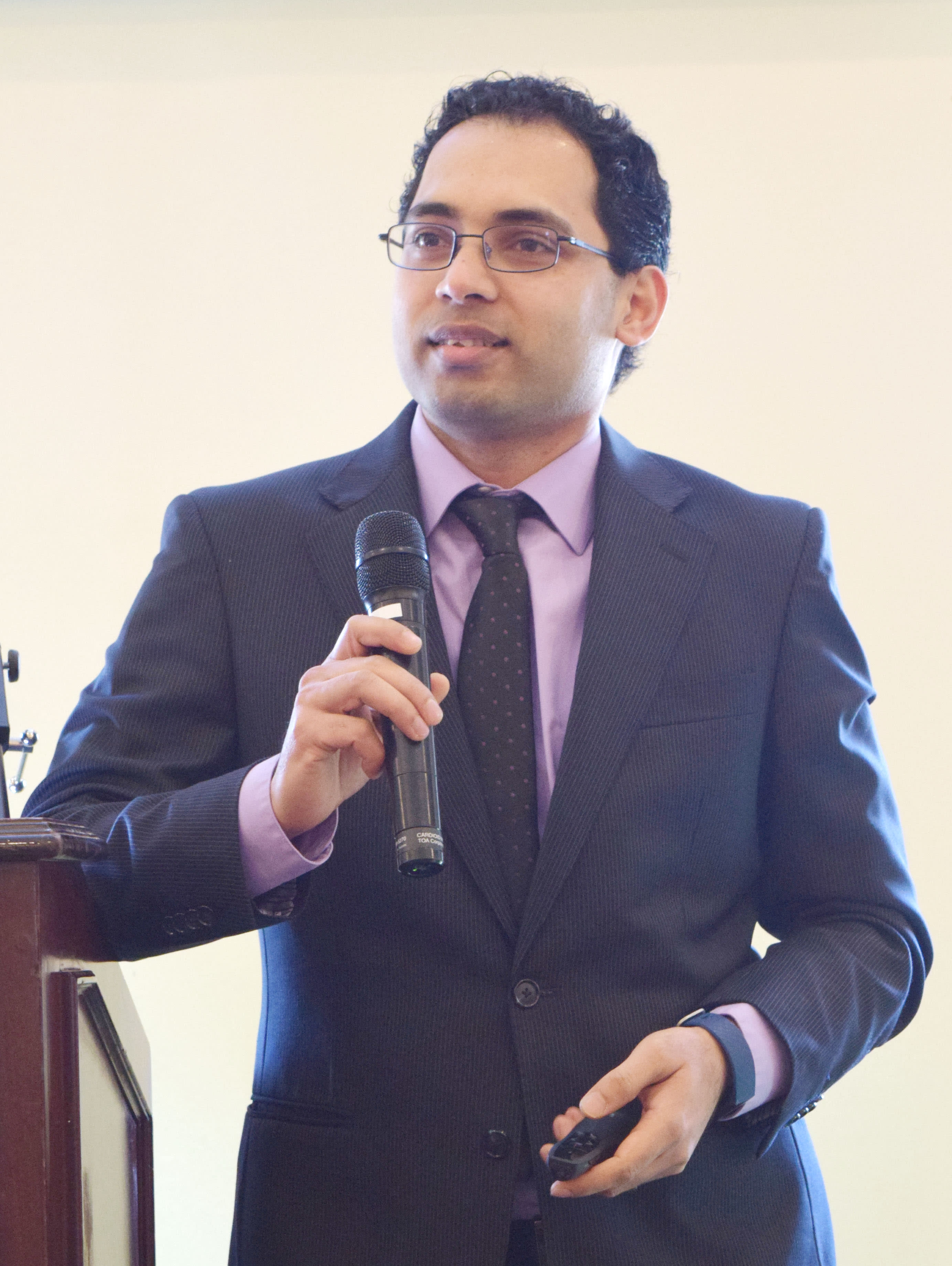 Five simple changes to a woman's lifestyle can lower her blood pressure, potentially reducing the need for medication. That was just one of the heart-healthy tips nearly 200 women heard recently at ACMC's 14th Annual Heart-to-Heart Lunch.
Cleveland Clinic Cardiologist Navneet Kumar, MD, was the keynote speaker for a day focused on heart health. "All the pictures we see and most of the health information we read tell us that men are a greater risk for heart attacks or heart disease. That is not necessarily true. Women have just as much risk these days," he said.
Dr. Kumar provided a humorous, but sobering analogy for the human body – the car. "When you get tired of the car you have or when something goes wrong, you take it back to the dealer and say 'give me a new one.' But, when something goes wrong with this car, your body, you can't take it back. You have this car for life and you must take care of it."
With no owner's manual for the human body, Dr. Kumar said people need to rely on the expert advice of medical professionals and common sense. For example, he said, "Watch the fuel you put in your car. You can't run a gasoline engine on diesel fuel for long without something bad happening. Your body needs proper nutrition – a balance of carbohydrates, protein, fat – to make it run; and limit the amount of added sugar and salt, which are bad for your heart."
Dr. Kumar said another ongoing health problem for women is high blood pressure. However, with proper nutrition, moderate exercise, a good amount of sleep, limited alcohol intake, and no smoking, a woman can lower her blood pressure by as many as 20 points, which may reduce or eliminate the need for medication.
The lunch discussion also featured speakers from ACMC's emergency department, cardiac services, and pharmacy, who each explained what happens when a person brought to ACMC is diagnosed and treated for a heart attack.
Emergency Department Manager Kim Strang, RN, spoke about common signs of heart attack in women, the importance of calling 911 and what happens when a patient with a suspected heart attack arrives in the ED.
Jennifer Peterson, a technologist in ACMC's cardiac catheterization lab, described the various tests performed to detect irregular heartbeats, blockages, or heart damage. She also discussed the importance of cardiac rehabilitation as a way to rebuild the heart muscle to ensure it pumps efficiently.
ACMC Pharmacist Ticey Czup, RPh, discussed various blood pressure and cholesterol medications that improve heart health. She stressed the importance of the patient, physician, and pharmacist working together to ensure the right type of medication is prescribed because what works for one patient may not be as effective for another. ACMC Healthcare System President and CEO Michael Habowski said, "I appreciate all the important information our speakers brought for us today. I hope what you learned today will help you change your life or the life of a loved one. ACMC is celebrating its 115th anniversary this year and we are proud to be at the heart of healthcare in our community."