ACMC celebrates caregiving excellence for Nurses Week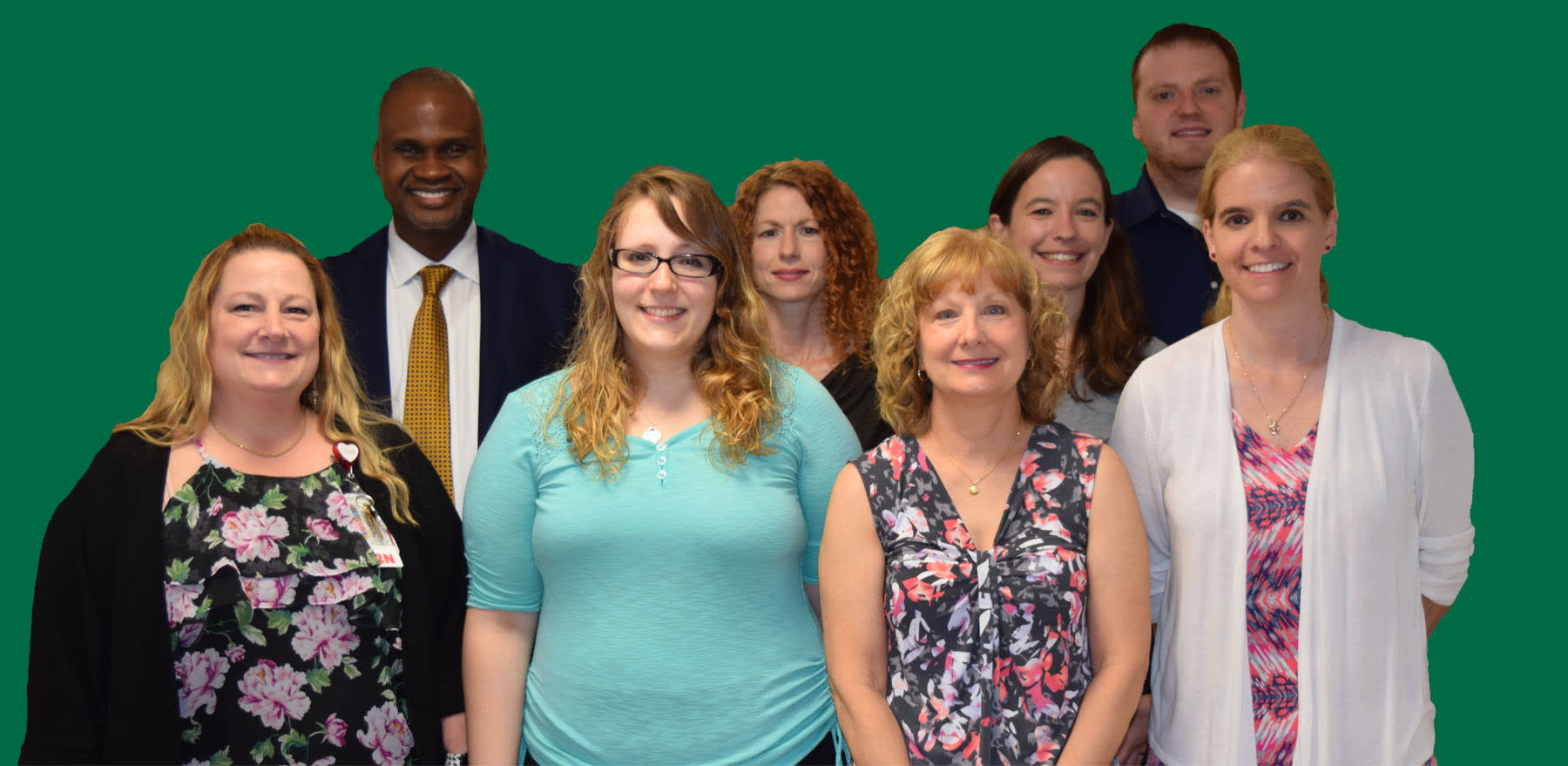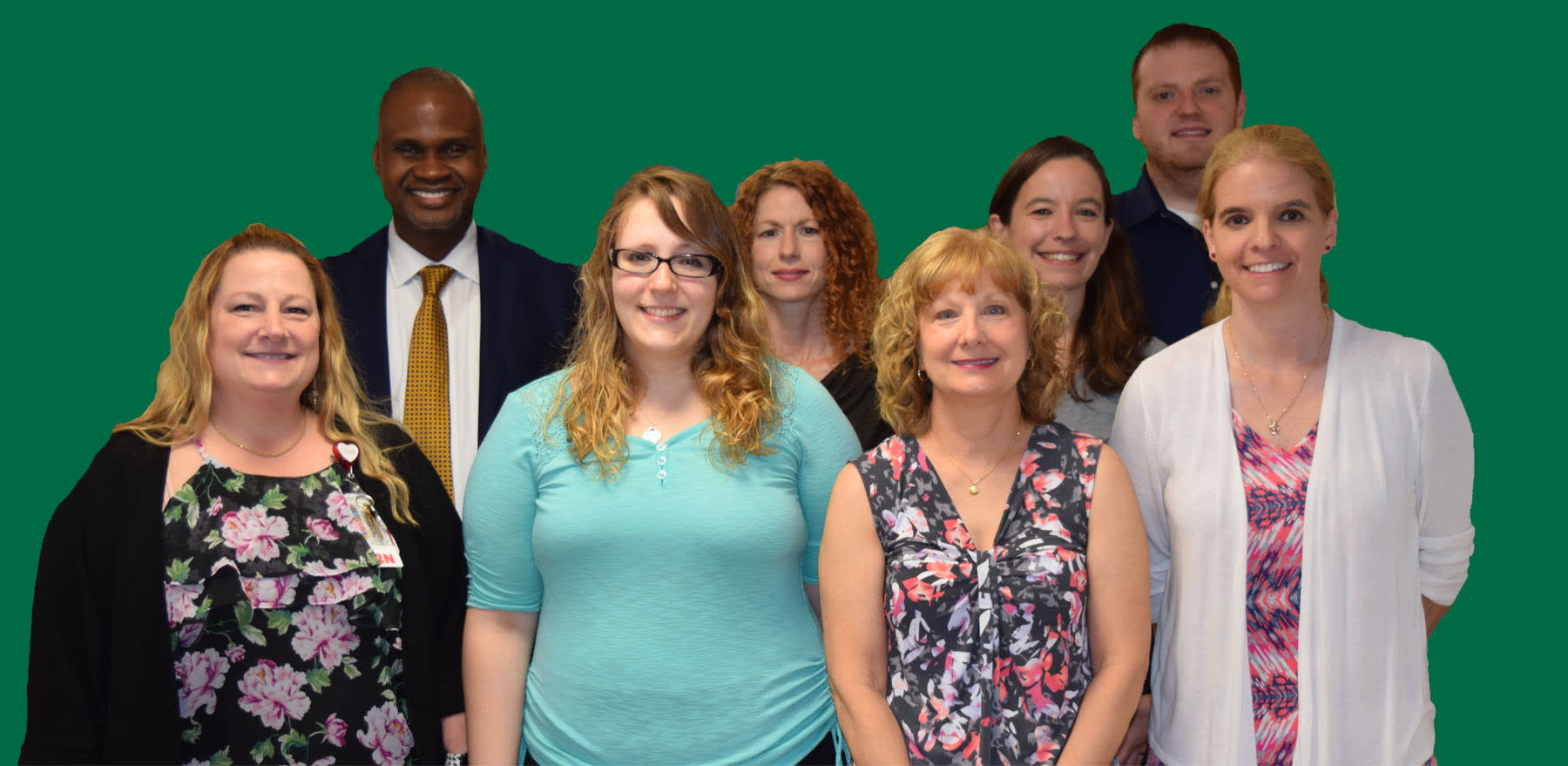 ACMC Healthcare System honored caregivers as part of Nurses Week (May 6-12) with a series of events that included a special luncheon and award ceremony. The award recipients were nominated by their peers. A panel of clinical caregivers reviewed the nominations and selected those to be recognized
ACMC President & CEO Michael Habowski said, "Our nurses have a daily focus of not only providing exceptional care for our patients, but also ensuring we adhere to the highest standards of patient safety."
ACMC Chief Nursing Officer Jacquelyn DiFiore, DNP, MHA, RN, NEA-BC, said, "The nurses of the ACMC Healthcare System are extremely skilled, compassionate, empathetic, and are advocates for their patients. They truly exemplify the art and science of nursing, and work together to provide excellent patient care for all who enter our doors."
In addition to recognizing nurses, the awards also recognize other members of the caregiver team who support the practice of nursing. The nine awards given were:
Excellence in Care Management – Jodie Osoro, RN. This award recognizes outstanding skills, teamwork, commitment, and enthusiasm in daily work. Osoro has served as a home health case manager since 2015 and is often recognized by her peers for her communication of patient care needs and for coordination with other disciplines. She demonstrates excellence with direct patient care skills and consistent high performance productivity.
Novice Nurse Award – Tara Duff, RN. This award is presented to honor exemplary skills, dedication, and compassion in delivering direct patient care. A former nursing assistant, Duff recently completed her bachelor's degree in nursing science while working full-time. In nominating Duff, her peers cited her dedication to providing great nursing care to her patients while being thorough and conscientious. Her attention to detail and willingness to advocate for her patients is commendable in her short nursing career thus far.
Nursing Leadership – Patti Rathbun, RN. This award recognizes exemplary leadership focused on ACMC and Cleveland Clinic values including teamwork, innovation, service, quality, compassion, and integrity. Rathbun cares for those she leads and works beside and only wants the best for everyone. She sacrifices her own time and energy for the success of her team and ACMC.
Nursing Clinical Support Award – Jordan Vosburg, PharmD. This award recognizes outstanding service to the nursing department and exemplifies a role model by living out ACMC's 'Patients First' philosophy. In nominating Vosburg, fellow caregivers noted that whether he worked night shift or day shift, Vosburg is an excellent collaborator in ensuring excellent patient care. He was described as making the nursing staff feel comfortable in a crisis situation and is always at their side during any event, prepared to help in any way needed.
Lifetime Achievement Award – Betty Rose, RN. This award is presented for achievements that help advance the practice of nursing, improved patient outcomes, enhanced the work environment, and/or promoted multidisciplinary teamwork. An ACMC caregiver since 1995, Rose began as a medical-surgical nurse and soon adapted to the skills of caring for pediatric patients. Her sense of humor has been very beneficial in stressful situations. As the main preceptor for the 4North unit; Rose promotes best practices and guides new nurses to reach their highest potential. We are grateful for her dedicated years of service excellence.
Nursing Excellence Award – Lisa Unsinger, RN. This award recognizes the skill, dedication, and compassion needed for daily delivery of direct patient care. A nurse at ACMC since 2013, Unsinger currently works in the emergency department. She is frequently praised for helping her patients, coworkers, the physicians, and other departments. She is a true gem and shines for the emergency department and ACMC. Unsinger is also a paramedic for a local EMS unit.
Samuel H. Miller Art of Nursing Award – Heather Staley, RN. This award recognizes skills, expertise, commitment, and personal attributes of a nurse who promotes and supports healing for patients, families, and colleagues. Staley joined ACMC in 2012 and was praised for always bringing enthusiasm in all of her endeavors. She is a member of the ACMC Shared Governance council and is involved in the growing research committee at ACMC. Staley is always considering new ways to improve processes and the nursing profession as a whole.
The Nightingale Physician Collaboration Award – Olusegun Ogunlesi, MD. This award recognizes the partnership between nurses and physicians in caring for patients with a professional and positive manner. Dr. Ogunlesi is an infection disease specialist who is appreciated by caregivers for his superior skills and professionalism, his respect for staff and patients, his communication skills and willingness to mentor others, and for always being a resource to ACMC patients and staff.
Nursing Team Excellence Award – ACMC Cancer Care & Infusion Center. This award recognizes a team or unit that collectively demonstrates skills, expertise, and personal attributes that contribute to outstanding patient care. This 16-person department includes physicians, nurses, unit clerks, social work, and pharmacy staff, with combined nursing experience of more than 200 years. Nursing team members are Trista Allen, Tabitha Allshouse, Nichole Engelmann, Linda Heglund, Kathy Lines, Teresa Paone, Bernadine Scarpitti, Susan Sisley, Julie Teed, Maria Tirado, Josie Warren, and Diane Zappitelli. The team was praised for focusing on each individual patient and making them feel welcome The relationship this team builds with patients is unique and truly creates an environment where the patients feel like our family.