16th Annual ACMC Women's Heart Luncheon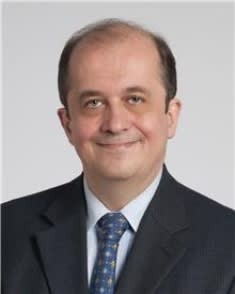 Focus on your heart health Saturday, February 11 at the 16th Annual Women's Heart Luncheon. Doors open at 10:30 AM for guests to shop with vendors and visit ACMC caregivers for free health screenings and information to improve your health.
Cleveland Clinic Cardiologist Ali Al-Assaad, MD, who practices full-time at ACMC, will discuss a variety of heart health issues, and answer your questions during the luncheon, which features a heart-healthy meal of greens, pecans, Granny Smith apples, and a blood orange vinaigrette.
With heart disease considered the number one killer of women, it is important to know your heart health risks. Dr. Al-Assaad will talk about these risks, and more, including peripheral vascular disease.
He said, "Research continues to impress upon us that gender matters, with women experiencing different symptoms for a variety of heart diseases - such as coronary artery disease, congenital heart defects, congestive heart failure, or arrhythmias."
Registration and pre-payment are required.
The cost is $15. Register here, or by phone, or by mail. Tables may be reserved for parties of 8. When registering, please include name and phone number of all people for which you are registering.